Berlin International Brass
Berlin International Brass is a flexible brass quartet playing in a variety of styles, with repertoire varying from Josquin des Prez, through Paganini, to Poulenc, as well as their own arrangements of classical, popular and jazz music.
Their trans-continental, stellar line-up of conservatoire-trained musicians includes:
Dearbhla Nolan
Trumpet, Ireland
Born in Ireland in 1986, Dearbhla began learning the trumpet at the age of 10. She graduated in 2008 from Queen's University Belfast, with a first class honours degree in music. Moving to London later that year, she began a Masters in Music Performance, studying with Anne McAneney at the Guildhall School of Music and Drama.
Following graduation in 2010, Dearbhla moved to Berlin, where she now pursues an active career performing and teaching. Currently solo cornet with Berlin Concert Brass, she also plays with the rock band The Desperate Husbands! Over the years Dearbhla has performed with ensembles such as the Maribor International Orchestra, Shadwell Opera, National Youth Orchestra of Ireland, Irish Youth Wind Ensemble, The Rehearsal Orchestra, and the Ariel Band (BBC London), amongst others.
She has been fortunate to receive lessons and master-classes from renowned trumpet players such as Hakan Hardenberger, Bo Nilsson, Fritz Damrow, Jeroen Berwaerts, Gabor Tarkovi, Chris Martin and Craig Morris, to name but a few. In 2010, Dearbhla joined John Wallace to give the world première of Elias Shoot's A Little Labyrinth for Two Trumpets at Dartington International Summer School, where she was a bursary student. Dearbhla also plays the violin.
For further details, please visit her website, at www.berliner-kunstmusik.com
Simon Holman
Trumpet, Australia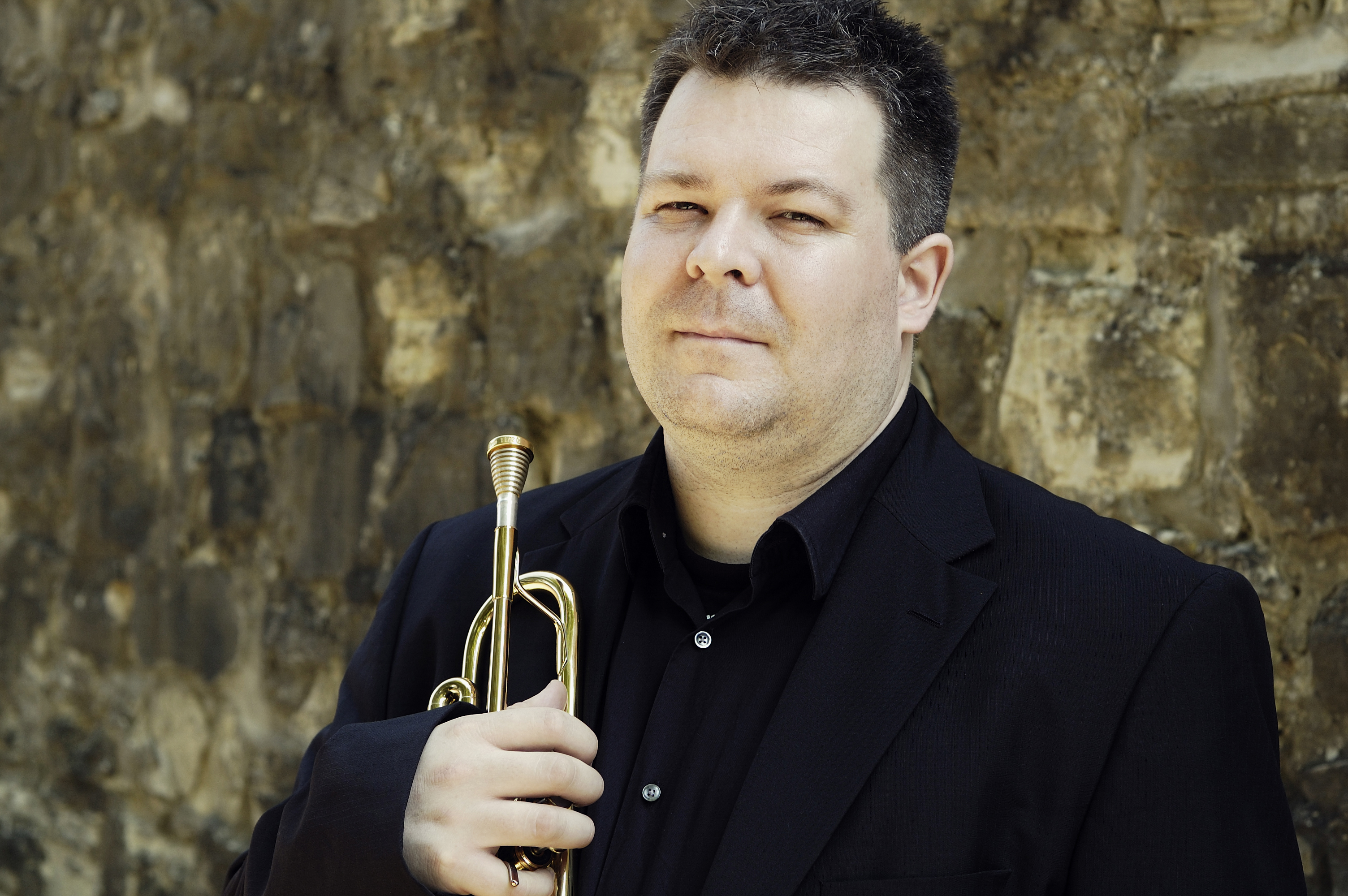 Abigail Sanders
Horn, United Kingdom
Born in Hastings on the South coast of England in 1987, Abigail Sanders grew up in Berkshire and began to play the horn at the age of 9. With the Berkshire Youth Orchestra she competed in the National Festival of Music for Youth, and as a result of winning the orchestral competition was given the chance to perform in the Royal Albert Hall. She has also toured France, Spain, Germany, the Czech Republic, Austria and Hungary with Youth Orchestras and choirs.
In 2005 she was offered an entrance award to study at the Royal Northern College of Music in Manchester, and embarked on the four-year undergraduate degree in performance with tutor Rebecca Goldberg and Julian Plummer. Simultaneously, she performed in various orchestras across the country including the Manchester University Symphony Orchestra and Amadeus Orchestra (both in the Bridgewater Hall), Skipton Camerata, and regularly with the Dartington Festival Orchestra. A highlight was performing at the Royal Festival Hall as part of the RNCM wind orchestra, an ensemble with which she also recorded for the BBC. She has performed as a soloist and chamber musician at the Aurora Chamber Music Festival in Sweden, Charterhouse International Music Festival and Chorlton Arts Festival. Her opera work includes Hansel and Gretel with Clonter Theatre and Madame Butterfly at the Dartington International Arts Festival.
Having moved to Berlin in January 2013, Abigail has been actively involved in the avant-garde music scene, and has performed as a soloist, in several improvisation and new music ensembles and is a member of the Berlin Improvisers Orchestra.
Louise Oakes, born in England in 1983, is a joint graduate of the Royal College of Music and Imperial College, London, where she gained a first-class BSc(Hons) in Physics with Studies in Musical Performance in 2006. At the RCM, she studied tenor trombone with Michael Hext, euphonium with Andrew Fawbert and alto sackbut with Peter Bassano and Susan Addison.She performed with the Royal College symphony orchestras and chamber ensembles as well as in solo recitals, and masterclasses with visiting professors including Christian Lindberg and Eric Crees.
She has since completed a Doctorate in Particle Physics at the University of Oxford, and worked in Geneva (CH), Chicago (USA), Munich and Berlin (DE). Louise has toured with orchestras, chamber ensembles and big bands to the Philippines, Barbados, across the USA and Europe, including performances at the Utrecht Early Music Festival (Festival Oudemuziek) and the Great American Brass Band Festival. She is a founder member of Berlin International Brass and since 2012 performs with a variety of classical and jazz ensembles in Berlin.
Louise Oakes
Trombone, United Kingdom